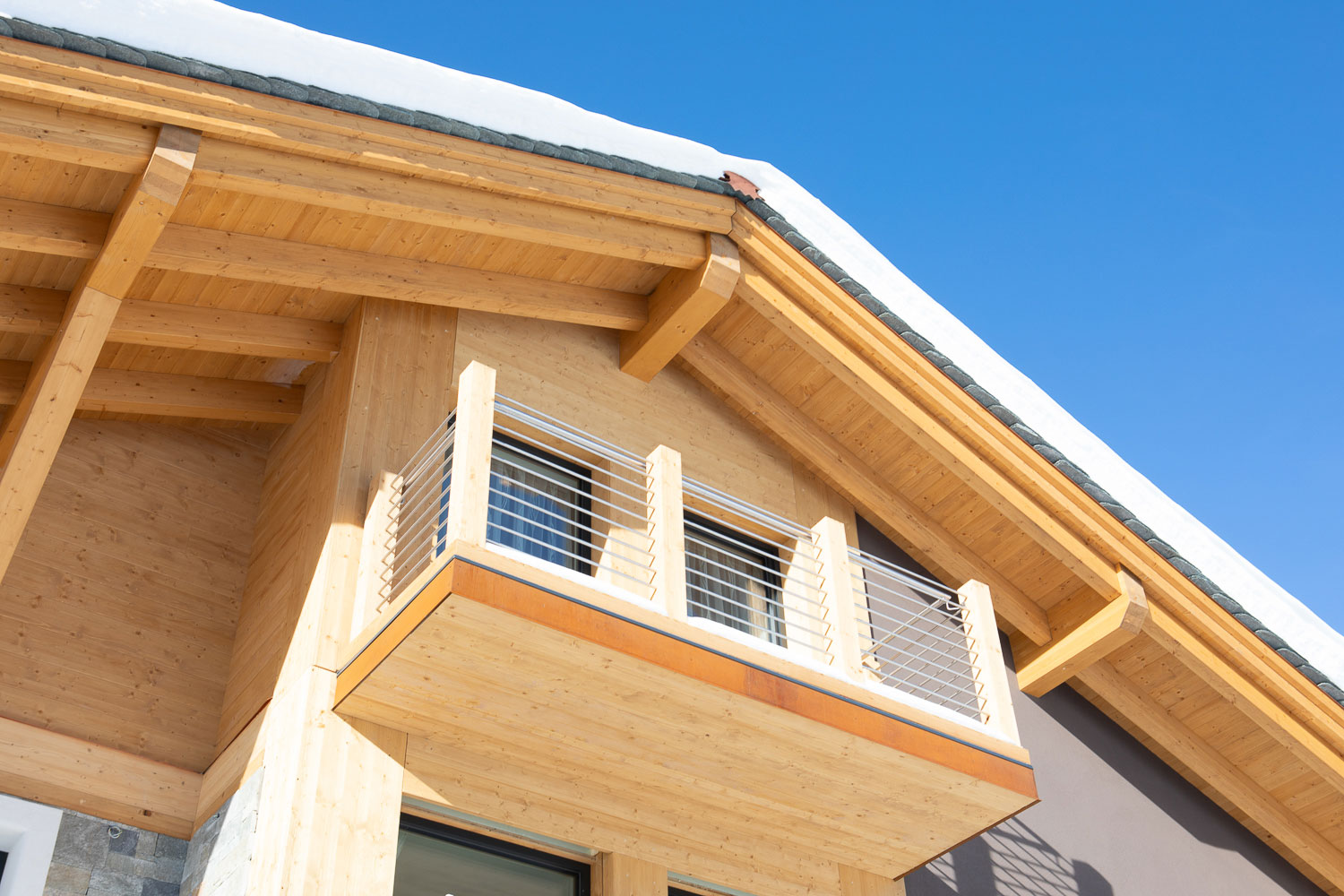 The X-LAM construction system
X-Lam panels are solid plywood panels that combine the characteristics of traditional construction methods with the environmentally beneficial properties of wood.
Given their versatility, any type of construction can be built with these panels : homes, blocks of flats, free standing constructions and extensions.
One of the greatest advantages of this building method is the dimensional stability and the rigidity of the panels that render them particularly suitable for anti-seismic construction and indeed for any type of building, multi- storey included.
The layers are glued together alternating the grain direction which dramatically reduces flexing and bending thus making the panel an ideal building material for various constructions.
The Benefits of the X-Lam system
Solid construction capabilities: acoustic insulation, fire protection REI 30-90, structural functionality, mass storage capacity, and construction rate stability.
Living comfort: the surface temperature is similar to the room temperature
Short construction time: fast and dry assembly
Space saving: reduced thickness of the structure for eco - friendly, self- sufficient homes
Prefabrication: affordable construction thanks to the fact that the whole wall is prefabricated
Anti-seismic: the joints that link the various elements of the building are screwed together and this absorbs and compensates vibration.
Thermal inertia: the excellent characteristics of absorption, heat displacement, temperature and insulation phasing protect the rooms from excessive summer heat
An X-Lam panel offers:
A wooden compact finishing material
Thermal and acoustic insulation
Excellent fire protection
Aesthetics: the internal side of the panel can be left visible
Strength: it is possible to build extremely rigid anti-seismic constructions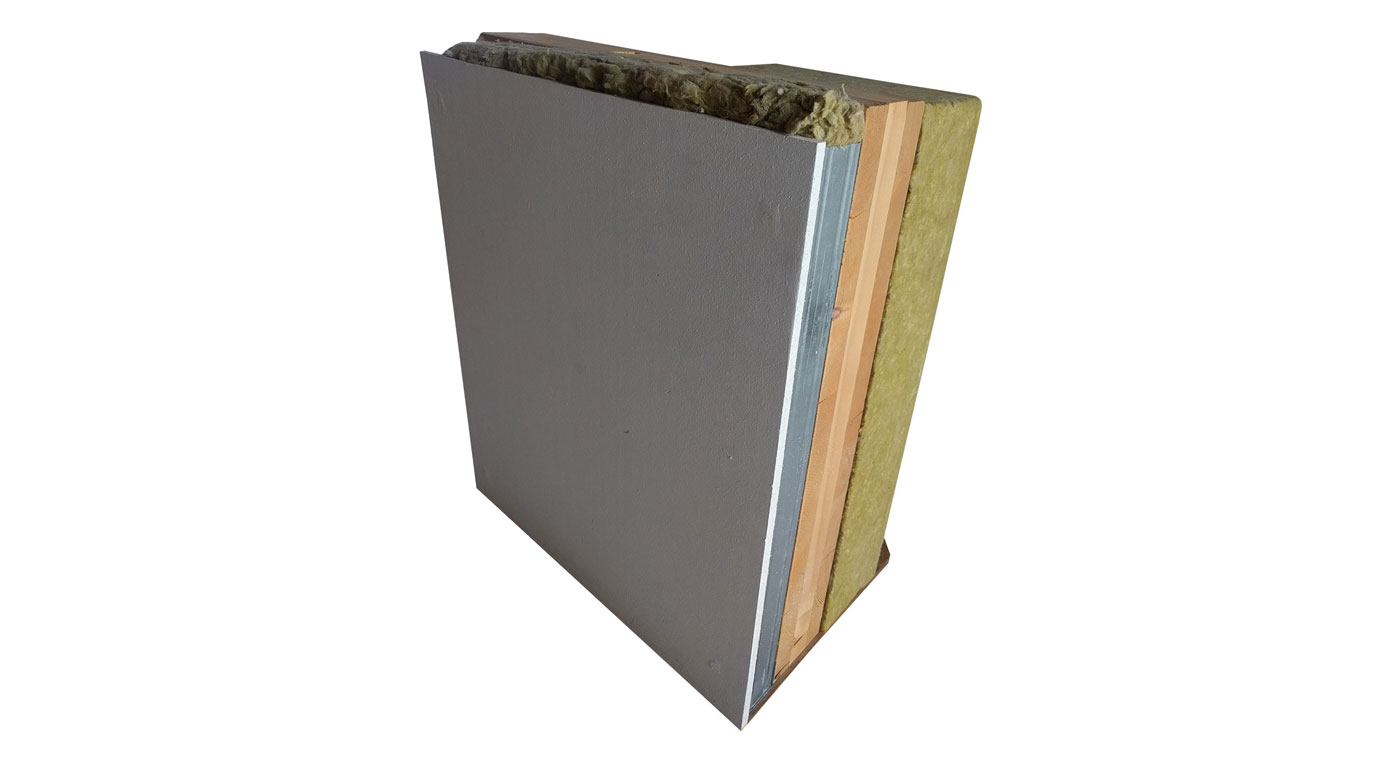 Each panel is made of:
99.4% wood and 0.6 % glue
Several ( 3,5 or 7) layers of crossed fibres
Wood type: spruce, larch, pine, stone pine, silver fir or Douglas pine
Wood humidity: 12 +/-2%
Quality of the external layer: exposed AB – exposed BC – not exposed C
In summary
Being a monolithic material, the design and building phases are simple and all aspects of the project can be easily defined in the preliminary phase. This explains why designers favour this material so much.
X-lam is an energy efficient system guaranteed both by the limited thickness of the structure that allows a larger volume of the rooms as well as by the raw material itself: alternating grain boards, glued together with polyurethane glues that do not release formaldehyde which ensures breathability within the structure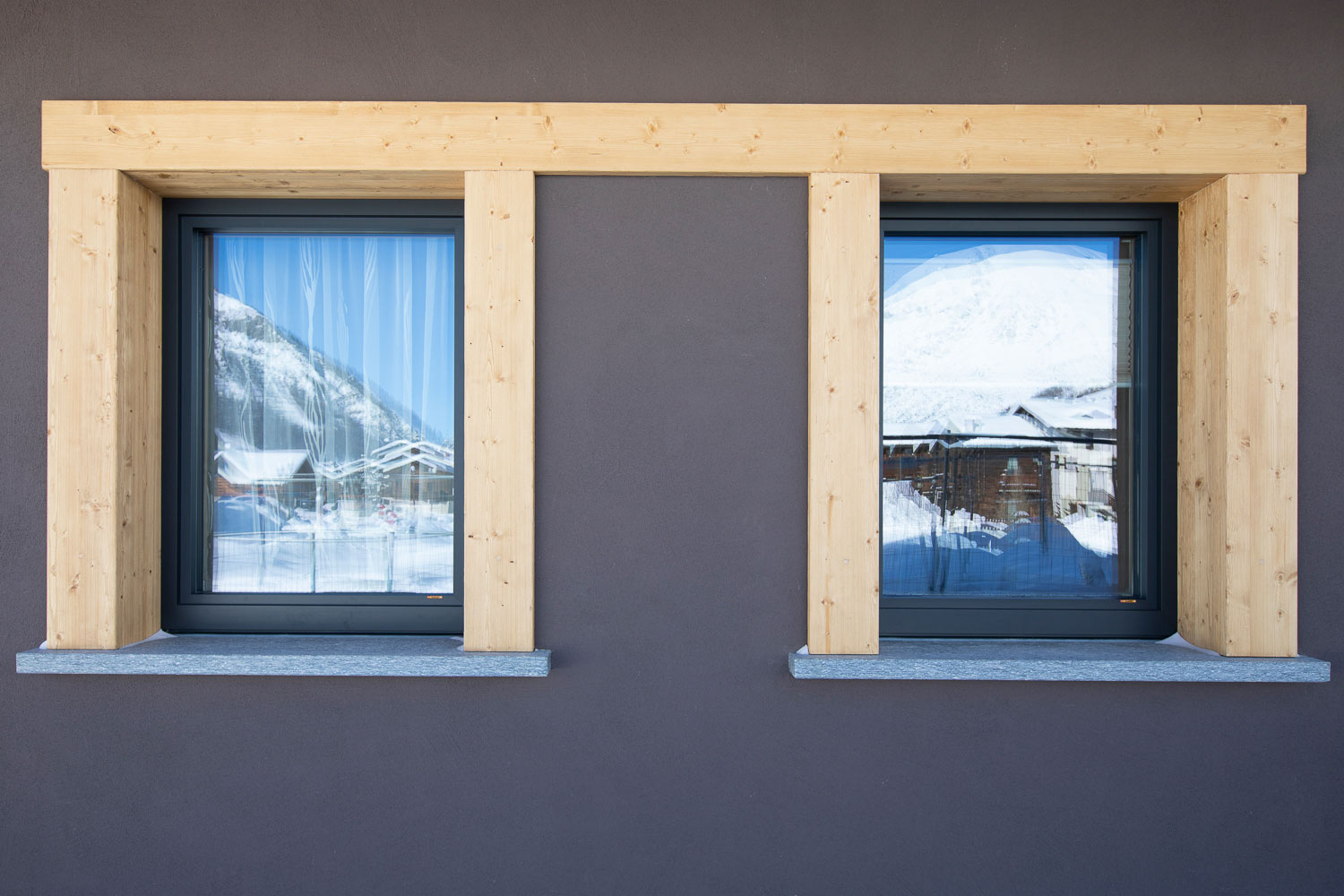 Projects with X-LAM
ATTENZIONE
Stai utilizzando un browser obsoleto.
Il seguente sito NON è ottimizzato per Internet Explorer.
* Proseguire potrebbero comportare difetti grafici, malfunzionamenti
e difficoltà di navigazione.
* Un browser moderno ti permetterebbe di visualizzare correttamente il sito
e di avere un'esperienza di navigazione migliore.
A fatal exception IE has occurred at C0DE:L05TUD10 in 0xC0DEBA5E.
oppure clicca il pulsante qui sotto:
aggiorna il tuo browser!